Mercer Council News
Keep up to date with our news and activities
2 minutes reading time
(409 words)
National Recovery Month
September is National Recovery Month. What does this mean? Well, it means that this is a time each year that gets attention to all those people in and/or supporting someone else in recovery. Addiction affects millions of people; in fact in 2014 alone, 21.5 million American adults (aged 12 and older) battled a substance use disorder (National Survey on Drug Use and Health). It is very easy to only focus all of one's energy and attention to all those afflicted; however, recovery does exist for millions of Americans and millions more worldwide! September is a time dedicated to breaking the stigma of who the addict is and allow for time to embrace and celebrate those who have overcome and fight everyday to maintain their own personal sobriety. Sons, daughters, brothers, sisters, parents, grandparents, aunts, and uncles...these are the people we are talking about; people who have come from such destruction to themselves and others around them and have miraculously become healthier, stronger, wiser, and more productive people.
One of the main events during National Recovery Month are the nationwide reocvery walks.
New Jersey's is Saturday, September 15th @ Liberty State Park in Jersey City beginning at 11 am
Saturday, September 22 Mercer County hosts the Run/Walk to Recovery @ Mercer County Park beginning at 9 am. For more information or to register click here
Last year I attended the recovery walk in Philadelphia and it was one of the greatest experiences I have ever had as a person in recovery and as a person in general. Over 27,000 people attended. Being around friends and other people in recovery, walking like a sea of hope in the streets was an amazing site to see and experience. Hope needs to exist for recovery to be possible. Unity needs to exist for recovery to continue.
Johann Hari, author of the fantastic book Chasing the Scream, stated "The opposite of Addiciton is connection." These recovery walks are all about the connection that fuels peoples' recovery and sobriety. Their is power in those united for a possitve cause.
So for this September, while is is vitaly important to still think about all those afflicted by active addiction, it is equally important to celebrate and embrace recovery and portray the hope of recovery for those who need it. If you are in recover, or you know someone in recovery, please take a moment to celebreate and keep the hope alive for yourself, them, and others!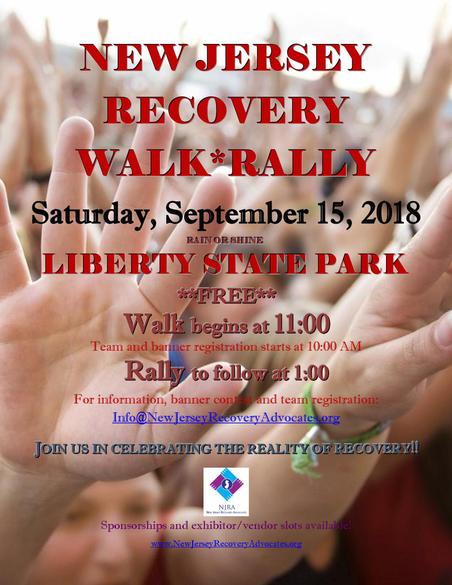 Stay Informed
When you subscribe to the blog, we will send you an e-mail when there are new updates on the site so you wouldn't miss them.
Comments
No comments made yet. Be the first to submit a comment